Welcome
Hotel Al Faro Lodge
With its perfect location in a village and in the recreational area of Lake Neusiedl, our hotel combines an urban feeling with natural beauty, bringing together business and recreation. During your stay, our goal is to provide you with an environment where you can relax and recharge your batteries for the adventures awaiting you during your holidays.
For your perfect holiday, our Mediterranean-style 6 double rooms and 6 self-catering apartments are air-conditioned and well equipped with state-of-the art technology. Enjoy the view of Lake Neusiedl and the wonderful sunrise and sunset from the balcony of one of our rooms.
Parking is free of charge directly in front of the hotel, high-speed WiFi is available free of charge indoors.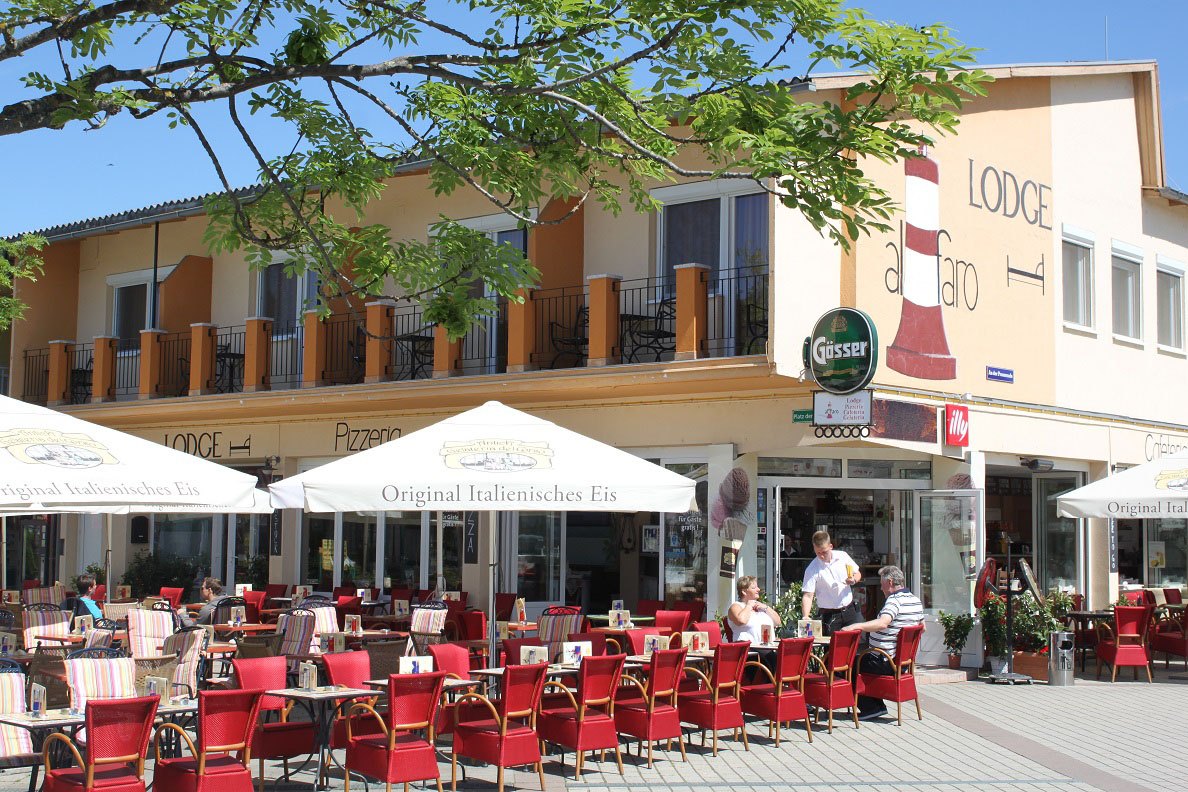 Visit our pizzeria or stop by for an ice cream.
Enjoy culinary delights from our pizzeria, café and ice cream parlour. You can also stay a while in our sports pub with pay-per-view TV and Sky channels. Our terrace with a view of the lake is a fantastic place to enjoy a lavish breakfast with sweet delights and freshly baked waffles and products made by our in-house bakery. You will also find Italian delicacies in our pizzeria and gelateria. Experience the feeling of being on holiday in the Mediterranean without traveling far.