Relaxing amidst nature
Birdwatching in the Neusiedler See – Seewinkel National Park.
Visit the national park and enjoy the most beautiful aspects of nature.
The national park's conservation area is home to more than 300 bird species. One standout feature is the water's salt content. Lake Neusiedl is Europe's westernmost salt lake. The reeds are home to many mammals and waders.

Around Lake Neusiedl there are countless opportunities for birdwatching where you can get up close to the animals.
Steppe Zoo Pamhagen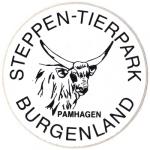 The steppe zoo is 25 kilometers from Podersdorf.
The park was founded in 1975 and
is home to more than 50 different species.
For current opening hours and more information, please see the zoo's website.
http://www.steppentierpark.at/
Safari – St.Martins thermal spa
Source: http://www.stmartins.at/de/safari-nationalpark-neusiedlersee-seewinkel.html
It takes just 10 minutes to drive to St. Martins thermal spa and lodge from our hotel.
The thermal spa's lodge is the starting point for discovery tours to Seewinkel.
More than 350 different species of birds have already been observed in this area. The national park is the ideal nesting, resting and wintering place for many species of birds. That's why it is a place where you can observe wildlife round the year.
Every week, different tours invite adventurers to enjoy nature at its best.
The current weekly events programme is available online on the website of St. Martins thermal spa.
http://www.stmartins.at/de/Home.html