Cultural activities in the Lake Neusiedl area
Experience the beauty of history
Many cultural activities take place around Lake Neusiedl.
The following list includes some of the most important activities:
The village museum was founded in 1990 and was originally a private collection by Josef Haubenwallner.
The museum features 3 areas:
The basics of securing subsistence: Grain cultivation
Building up stocks for own use
Typical village: Cinema, school, tavern
For the current opening hours, please see the museum's website.
http://www.dorfmuseum.at/index.htm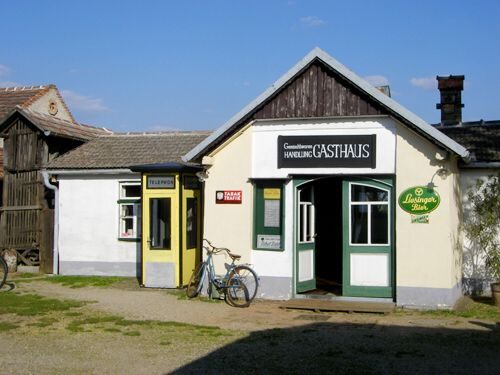 Source: http://www.dorfmuseum.at/dorfmuseum/homepage/
Halbturn Castle – a baroque jewel
The castle was built in 1711.
Halbturn Castle is the most significant baroque building in Burgenland
and hosts a variety of exhibitions.
Use your Neusiedler See Card to enjoy free entry.
For information about the current exhibitions and concerts see the website.
http://www.schlosshalbturn.com
Eszterházy Palace in Eisenstadt
Use the Neusiedler See Card to get 15 % off a tour through the palace.
Many exhibitions and concerts can be found in Eszterházy Palace.