Health and beauty
The Pannonia hot springs are very close
The St. Martins Therme Frauenkirchen thermal spa opened in November 2009. It is the ideal place to relax, with an incredible thermal spa landscape with indoor and outdoor pools, and for a variety of treatment, beauty, sauna and fitness services. The varied programmes for outdoor adventures and nature explorations serve to round off the offer. The spa is only 15 minutes from the hotel by car and about 30 minutes by bike.
A thermal line runs through the Burgenland region and extends from Lower Austria and Styria to as far away as Slovenia and Croatia. This geological formation, which is millions of years old, harbors extensive water reservoirs. This precious resource is pumped from the depths of the Burgenland's third officially recognised mineral spring year after year. Containing sodium hydrogen carbonate and sodium chloride, the thermal mineral waters come from springs located 860 metres underground at a pleasant temperature of 43°C and a pH value of 7.9. At a pool temperature of up to 35°C, it helps you rediscover and relax your back.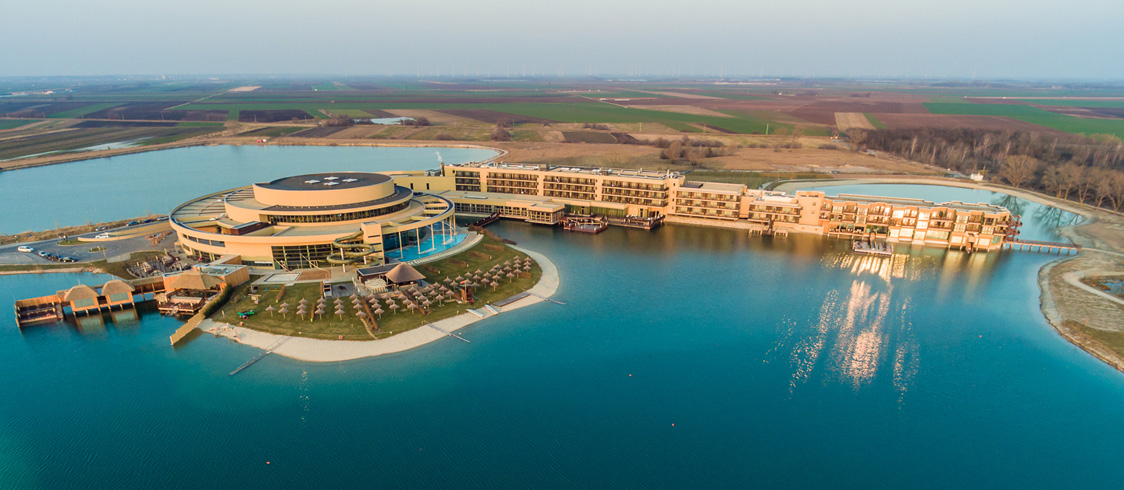 Medical indications
Functional and degenerative spinal disorders and joint diseases
Post-traumatic damage to the musculoskeletal system
Cardiovascular disorders
The thermal water is also safe for pregnant women, babies and toddlers.